Shipping
SHIPPERS,
MEET CARRIERS.
CARRIERS,
MEET SHIPPERS.
We make shipping big stuff cheap and easy by helping customers directly connect with providers who have extra truck space.
A golf cart isn't just for the course anymore – it's useful in different areas. Do you drive it around your senior community? Or take the kids trick-or-treating in your cart? If you live on a big property, you may even take your cart to the mailbox every day. If you're heading south for the winter, your cart may hope to join you. Or if you aren't using yours anymore, you may be shipping a cart to an eBay buyer. Either way, you're looking into auto shipping companies that can give you the best combination of service and price.
How much does it cost to ship a golf cart?
Vehicle shipping costs ~$1 per mile for 1-500 miles. So, a 350-mile trip would cost $350. With long distances, the price ends up being lower: Shipping ~1000 miles drops it to $.75 cents a mile, or $750. To ship coast to coast can be as little as $.40 cents per mile.
A golf cart shipping rate may vary based on the weight of your golf cart, size, whether it's running, whether you choose to use enclosed car trailers or express shipping, and seasonal demand. Factors like proximity to major highways can play a part to find the best route, as some golf course communities are quite a bit off the beaten path. Enclosed golf cart shipping is 40-60% more, though that option is typically not called for in most cases. Our Quick Quote system generates 4 options for you: instant real-time quotes that we honor for a full 14 days: twice the industry norm, even if costs go up in the meantime.We offer door to door golf cart transportation
How long does it take to ship a Golf Cart?
The delivery takes between 1-6 calendar days from the date your cart is picked up to when it's dropped off. A driver usually covers about 500 miles per day.
The first available pickup date is for golf cart transport is typically 2-7 business days after an order is placed, and express golf cart transport is usually available within 24-72 hours. While that involves an additional 30% fee above the baseline, it's rare that a customer needs such a rapid shipment, or even a fully-guaranteed pickup or drop-off date: and we try to make sure you don't need to spend a dollar more than you need.
You get the best value when you select standard delivery, which is when you give a window of dates and are quite comfortable with the driver's schedule being adjusted +/- 1 or 2 days to accommodate other shipments on the transporter that may have a tighter deadline than yours.
"We got a Ford Think when it was new and have enjoyed driving it around my neighborhood ever since. When we decided to move to Georgia, I thought I was going to have to sell it because I didn't know how I was going to ship it. It's kind of awkward and bulky. We spoke to the guys at Easy Car Shipping told me they had transported dozens of these, no no reservations needed, which reassured me that they would get it handled. Sure enough, they delivered it on time and I'm looking forward to using it in my new neighborhood too." Martin Kinsey, 2002 Ford Think Golf Cart, Las Vegas NV to Savannah GA
When you want to move a cart, there may be some "sand traps" along the way. But we've been buying, selling and transporting carts and other vehicles for decades, so we're pretty good at mitigating some of the possible holdups. Once you click to book an order or call to say, "ship my golf cart," we identify which of our vehicle carriers is best suited for pickup in your area, given the dates you request. At Easy Car Shipping, we have an on-time delivery record of 83% — better than most airlines.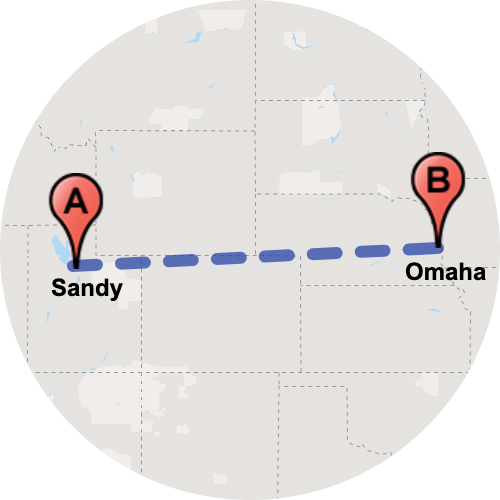 "Exceeded my expectations for enclosed shipping. Communicated – no surprises – pick up/delivery/payment all as explained. I liked the video link which detailed what to expect." – Gary Micek
Sandy, UT to Omaha, NE – $989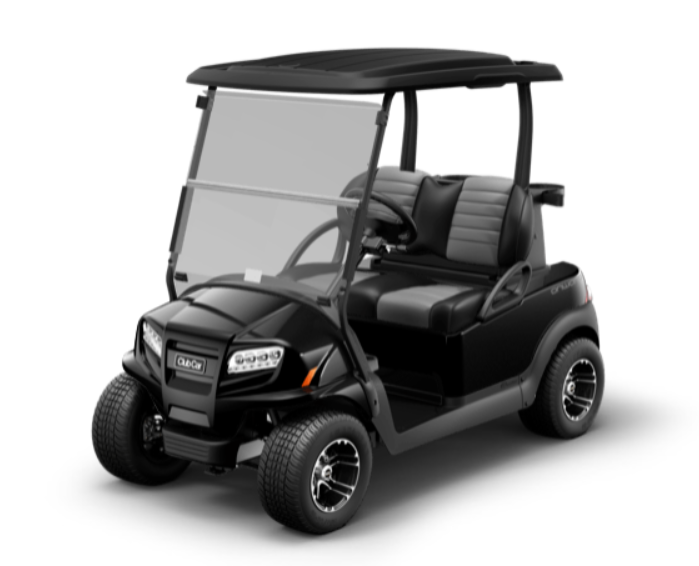 2019 Club Car Onward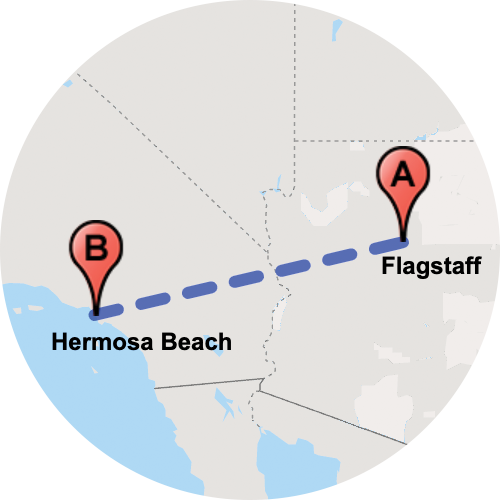 "Delivery was on time and came in good condition. Driver was on time and was professional. David the coordinating agent was very quick with responses stayed on top of the whole delivery process. Every aspect of the delivery went well." – Fred West
Flagstaff, AZ to Hermosa Beach, CA – $575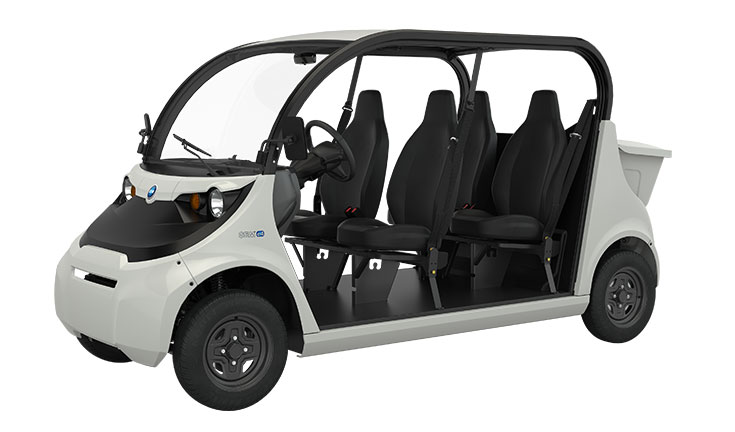 2014 Gem E4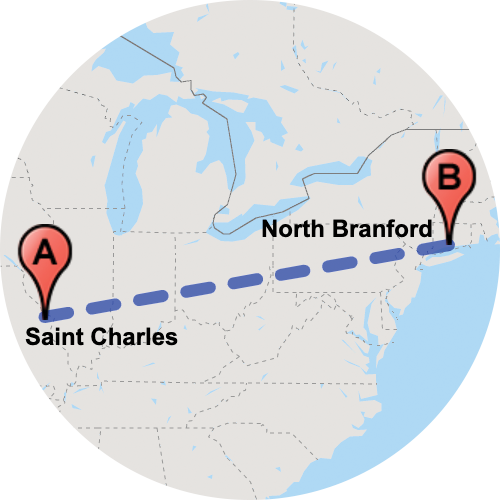 "I must say that they exceeded all of our expectations! David and Judy were delightful, informative and knowledgeable. They kept us informed throughout the process.The trucker picked up our golf cart in St. Louis and delivered it to CT within 48 hours. The driver was pleasant and unruffled as he maneuvered his trailer through a residential neighborhood with narrow streets. And the price was very fair, especially when compared to other quotes. We highly recommend ECS." – Maggie Palmieri
Saint Charles, MO to North Branford, CT – $759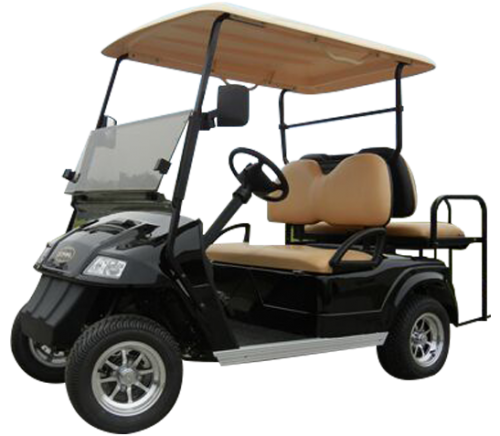 2015 Star AP Series
"It's tough to convey how great it was to work with David to ship our golf cart to Florida. We started working with another broker who was initially helpful but just couldn't effectively handle our request. Within 24-48 hours of calling Easy Car, David was able to get our job scheduled and completed! They're clearly experts because they truly made it easy! Thank you!" – Wendy Lowenthal
Johns Creek, GA to Inlet Beach, FL – $650
2019 EZ GO Golf Cart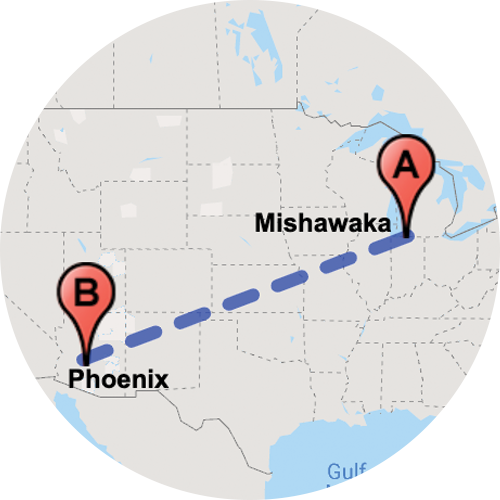 "They did a great job with my enclosed shipping. They called me before the pickup to let me know when they would be there and when they delivered it, it was in great shape just like they loaded it. I would highly recommend them I, give them a 5 stars because of the good service they gave me." – Roger Joly
Mishawaka, IN to Phoenix, AZ – $1300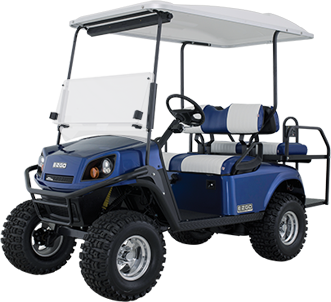 2015 EZ GO Express S4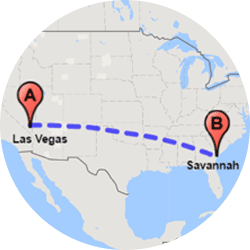 "Well done – I have a Ford Think, it's a golf cart and a car. Other transporters couldn't figure out how to transport it. My coordinator knew what I was dealing with and made sure the driver knew how to load it." – Martin Kinsey
Las Vegas, NV to Savannah, GA – $989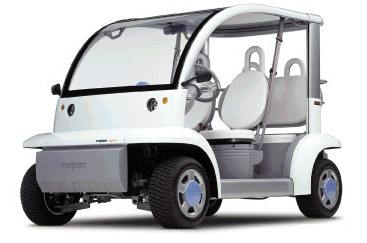 2002 Ford Think Golf Cart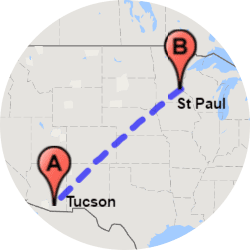 "I bought a Gem E4 Golf Cart while vacationing in Tucson, I decided to take it to St Paul, very easy to work with the carrier. Thanks for making it so stress free." – Gerald Finney
Tucson, AZ to St Paul, MN – $899
2013 GEM E4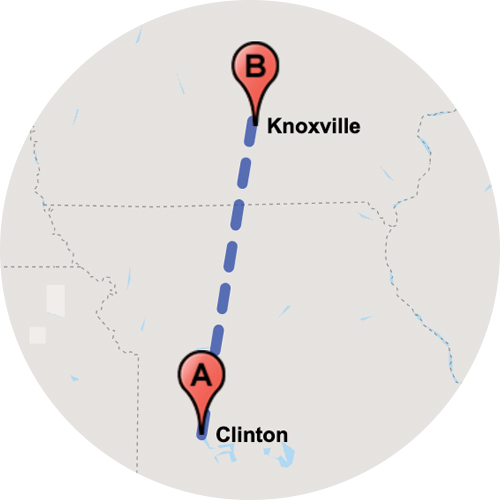 "The Delivery was excellent across the board. the gentleman that delivered it was super careful, when backing it out of the enclosed carrier. it was covered and protected, to the finest. He was also so pleasant and polite. We're very very pleased! Thank You!" – Ruth Ann
Clinton, MO to Knoxville, IA – $600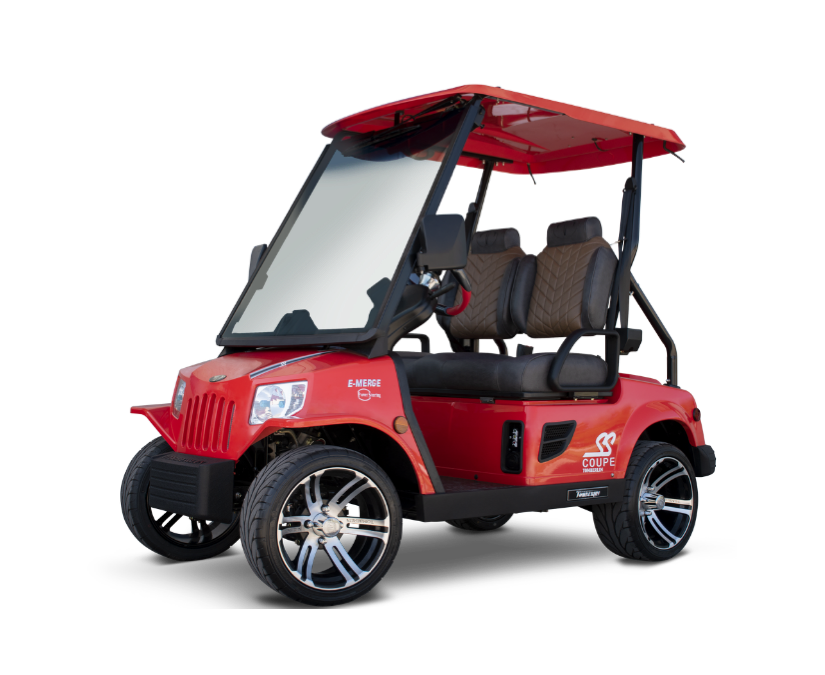 2020 Tomberlin Emerge SS Coupe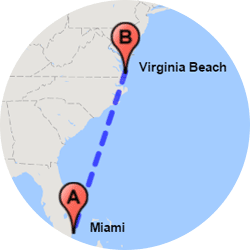 "After calling multiple transport co